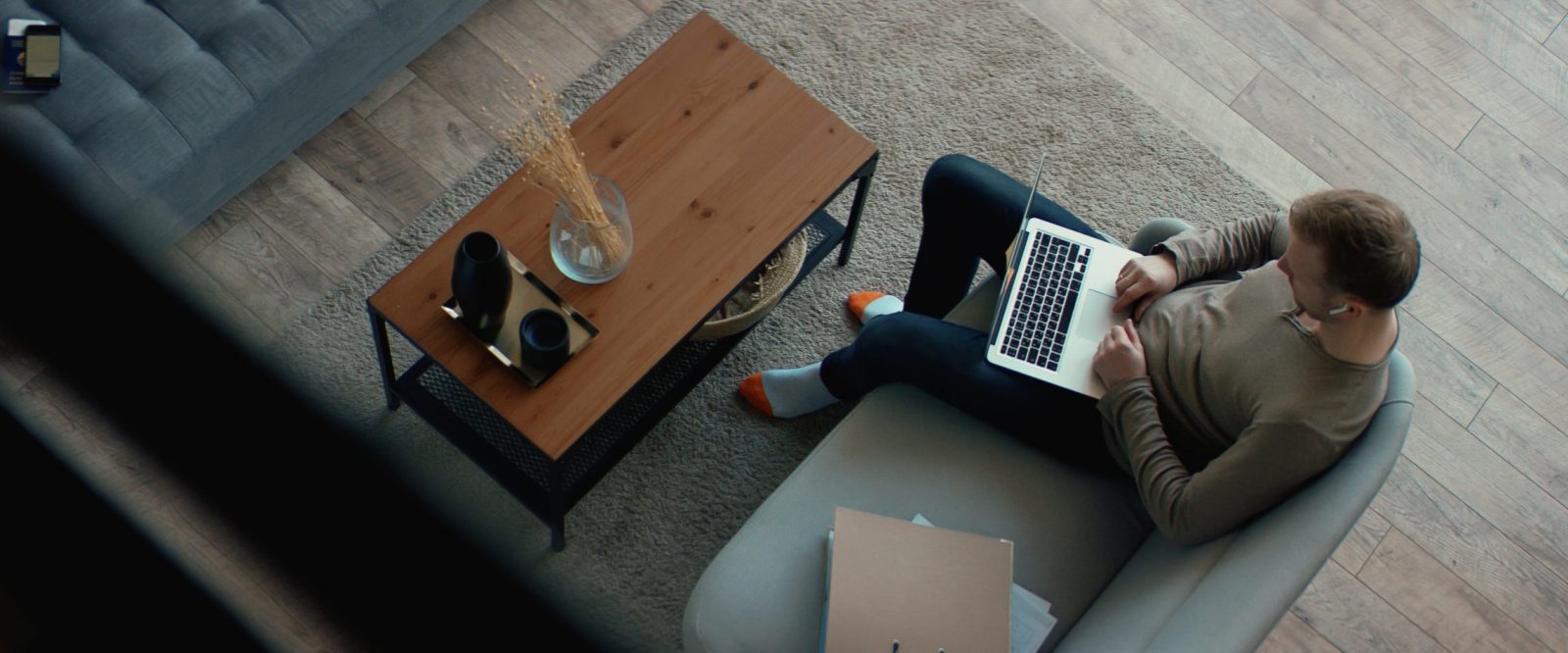 Mortgages for the New Normal
New Mortgage Platform Simplifies Mortgages for Customers with an Online One-Stop-Shop for Mortgage Applications Across the Banks
Covid-19 has certainly had an unwelcome and dramatic impact in our lives. As we went into, and came out of lockdown many things, both big and small, had changed. Granny had a Netflix subscription to binge on episodes of the Queen, people started talking of zooming each other, Amazon's market cap had doubled since March, and everyone was using tap payments instead of cash.
However, payments are not the only part of financial services that is digitising. Mortgages are also changing in Ireland. In August Switcheroo.ie launched a digital mortgage intermediary platform that allows customers process mortgage applications across the leading mortgage providers in Ireland, online 24/7 from the comfort of your home. While new to Ireland, this is a proven and popular innovation in other market such as the UK, the Netherlands and Germany where fin-tech players Habito.com, Trussle.com, bijBouwe.nl and LoanLink.de have gained rapid customer adoption and appeal.
One-Stop-Shop Across Leading Providers with Unbiased Advice
The intermediary model has always been a winning proposition. Why would you go to one bank when you can go to a regulated intermediary who will look across the market to identify which product and bank is the right one for you? Mortgage intermediaries are multi-bank and have a regulatory responsibility to provide you the best advice. When you go to a bank, they can only offer products that they sell and so you are immediately missing the vast majority of what the market offers.
Banks' advantage over mortgage intermediaries has been their ability to invest in technology and marketing. Mortgage intermediaries in Ireland have traditionally been small and not had the budget for digital offerings. The Irish banks are investing huge amounts in their digital transformation but its slow progress with legacy technology platforms and they are moving at different paces.
The arrival of Switcheroo.ie signals a new wave of innovation which will provide Ireland's mortgage customer the best of both worlds; a free digital platform that allows customers apply on a one to many basis across mortgage providers with the support and advice of a regulated mortgage intermediary throughout the process. Given Covid-19 restrictions and the general shift to faster digital adoption this will be a welcome offering for mortgage customers who are working remotely and/or must be socially distant.
Mortgages are tricky business, and no one wants to be rejected or pay too much for their mortgage. It's also a little scary and full of hassle and paperwork. But using latest technology these players are changing this dynamic and making the mortgage process more user friendly and efficient. It's online so you can manage it at home on your computer or even on your phone on the bus, but at any point you can switch over to a zoom or phone call to talk with qualified mortgage advisor.
"[customers] always need good objective advice and guidance"

Alison Fearon, Managing Director, Switcheroo.ie
Alison Fearon, Managing Director of Switcheroo.ie, while an advocate of technology, is clear that this is still about dealing with customers and complex issues. "Yes customers love the elegant online forms, the integrated affordability calculators, the portal with secure document upload but a mortgage is a big deal and they always need good objective advice and guidance. When we started on this project, we knew there was a lot we could improve with the technology but this is still a customer business dealing with complex issues for people and any technology used has to improve the experience rather than digitise for the sake of it"
Despite what their catchy name may suggest Switcheroo.ie covers First Time Buyers and Movers/Trader-uppers as well as mortgage Switchers. "When I hear people say they are worried about their finances, the first thing I ask is "have you switched your mortgage? why not?". Our platform makes it much easier to switch and there has never been a better time to save money with interest rates at rock bottom. While in lockdown people had the time and space to reorganise their finances and customers are saving thousands, often tens of thousands. It's really satisfying when people realise how much they can save especially given that people are having to tighten their belts as the economy struggles with the Covid restrictions".
'Social Distancing' Appropriate
With Covid-19 forcing every business and customer to reorganise their way of working and living in the new normal, the arrival for these financial technology ("Fin-tech") players is well timed. Social distancing is most definitely part of our new normal and many of us will need to work remotely for extended periods. By design, these digital intermediaries are online 24/7 and fit perfectly into our new socially distancing world. The days of going to see a mortgage advisor with piles of paperwork are clearly over and now we can process our applications from our home between Netflix episodes.
So even as banks accelerate their digital offerings, with these new innovators the question will now become; Why would you go to one bank's digital offering when you can go to a regulated intermediary who has a digital offering that will look across the market to decide which product and bank is the right one for you?
---
Panda Capital Trading as Switcheroo is regulated by the Central Bank of Ireland