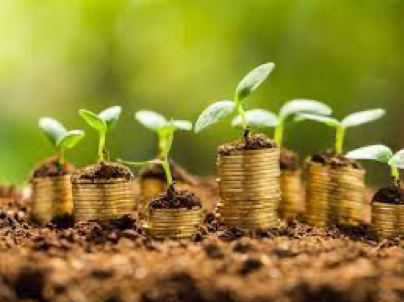 Get Ready for Great Green Rates
Alison Fearon from Switcheroo.ie explains green mortgages and the new competitive rates offered by Bank of Ireland.
As the world gradually steadies itself from impact the Covid Pandemic, political and industry leaders are looking to address our planet's greatest issue, climate change. Banks have a huge role to play in this as they channel funding into the economy and can promote climate friendly projects over others.
So, when you hear of green mortgages, this is not a cheap PR exercise, this is the start of a wave of 'green' and sustainable financing which will assess, and price projects based on their environmental impact. This will include your mortgage and how energy efficient your property is.
Bank of Ireland has just announced considerable reductions to its green mortgage fixed-rate offering, as well as launching a new, competitive 4-year green fixed rate of 2% for high value green mortgages, where the size of the mortgage is €300,000 or greater.
Fixed Term                                                       Rate                 Size of Loan                 
4 Year Fixed without Cashback                          2.00%              >€300,000                  
7 Year Fixed without Cashback                           2.25%              >€300,000 
What is particularly attractive about these rates is that they are not linked to the Loan to Value of your home. This means a First-time buyer with an LTV of 90%, or 80% for second time buyers, buying a new home with the correct BER rating can avail of these great products:
In addition to these new fixed rate products Bank of Ireland has also introduce sweeping 0.30% rate discounts for mortgages that are deemed 'green' across all their fixed rate products.
A green mortgage is on a property with a BER of B3 or above. If you decide to switch and borrow for home improvements to make your house more energy efficient to reach the BER rate of B3 or above, you can also avail of these rates.
Switcheroo.ie covers all the mortgage provider groups in Ireland and so can provide you with the access to these products and the necessary advice.

Instagram – @switcheroo.ie | LinkedIn – Switcheroo
Alison Fearon is Managing Director of Switcheroo.ie
Panda capital Limited T/A Switcheroo is regulated by the Central Bank of Ireland.